KLM HP Jornada

Pocket PC Freeware

Games = 099
Programs = 048
Tips = 035


This Site is Best Viewed with Display Settings at 800 X 600.
Tips
---
---
---
In Start > Settings > Buttons, you can configure the settings for all the buttons on your Pocket PC. That means you can turn them into quick launch buttons for the applications you use the most often. (PPC Magazine Tip).

---
Warning: If you push down on the buttons too hard, especially the power button, you will pop loose the button circuit board, which is located just below the battery (See battery info above). This will cause your PPC to fail to turn on or worse.

To fix, remove battery and pop back in.
---
---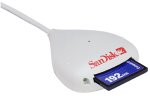 ---
---
A significant number of PocketPC programs, notably Word, Excel and Media Player among others, cannot see any files that are not placed in a root folder named "My Documents".

This is true for files kept in the "main memory" as well as files stored on a Compact Flash "Storage Card".

A folder named "My Documents" must exist on the Storage Card's root directory for these apps to be able to see their file types stored on the card. (Beverly Howard Tip).
---
For the new owners of the HP 520-548. Please note that you cannot create shortcuts with the file explorer that comes with WinCE on your PPC. I recommend that you download the Advanced Explorer (which you can find on the Programs page) which will allow you to copy the .exe file and paste it as a shortcut (using the stylus hold/right click pop up menus or the toolbar options) where ever you want it.

If you do not want to go that route, the only other option you have is to use the MS ActiveSync explorer button (PPC must be sync with desktop to use) which will let you create shortcuts like you do on the desktop by right clicking (Click on photo below to enlarge for explorer button location).

KLM Note: If you just want to delete shortcuts or other files with the default explorer program on your PPC, then you must click and hold the stylus down on the file or shortcut name to enable the popup menu to appear then choose delete. If you do not do it right, such as just clicking it once and not holding the stylus down, the file or program will try to open itself.
---
---
---
---
---
---
---
---
---
---
---
---
---
---
---
---
---
---
---
---
---
---
---
---
---
Microsoft MVP Ed Hansberry responded, pointing out that the answer will depend on your setting for voice input (Settings > Input > Options > Voice Recording Format). If you were to set it at the lowest fidelity, 0.7Kb/sec, you could squeeze 13 hours into 32 megabytes. (Actually, more like 12 hours, since you don't really get 32 megabytes of memory on a 32Mb card.) .

As you would expect, the quality isn't very good at that setting, but if you're just trying to capture information in a quiet environment, it's probably good enough. If you need better fidelity, try a higher setting--the higher the ratio of Kb to seconds, the higher the fidelity. When I record a Note, I'm usually driving, and if I have the voice input set at 0.7Kb/sec, the road noise causes it to be so garbled that I can't understand it when I play it back. Since my Notes are usually short and I usually erase them after a short time, I can afford the luxury of 31Kb/sec, which works beautifully. Experiment and see what works the best for you. (PPC Magazine Tip).
---
---